You are now the proud owner one of Kano's many creative coding kits, the Pixel Kit. Here's everything you need to know to get started!
Open up your box and you'll find all of these parts inside...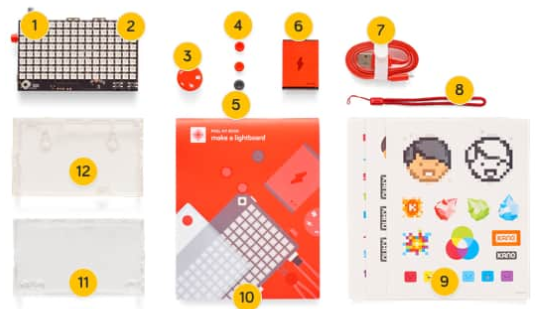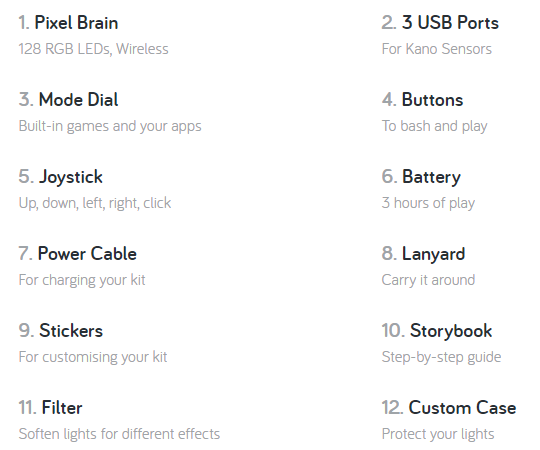 Grab your storybook and follow the steps to assemble your Pixel Kit. You can also download the storybook here!
Once you're finished building, it's time to plug in the red power cable. Pop the little end into your Pixel Kit, and the big end into your computer.
Head over to the Kano App Page and download the Kano App. The Kano App will get you all set up and connected to your computer and then bring your Pixel Kit to life. Allowing you to make and code dazzling lights, build your own games, create animations, and paint with light.
The Kano App works with almost any Mac, PC, and Kano Computer Kit. Check out this article for more details on compatibility. 💻